Montclair High School
Class Of 1960
Welcome to the MHS '60 Website!
October 31, 2014
HAPPY HALLOWEEN!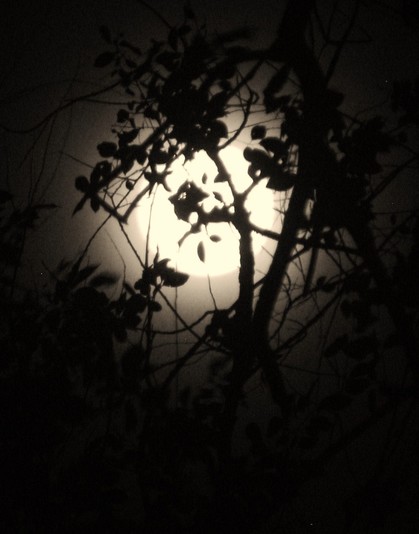 A spooky supermoon from my front porch. LLA
Tonight will probably bring about 125 trick-or-treaters to our door. I am not up on all the latest costumes or pop culture characters, and I will probably miss a lot of the finer points of the costumes. But I think this little fellow (aka Rick Boschen's grandson), is a ninja turtle.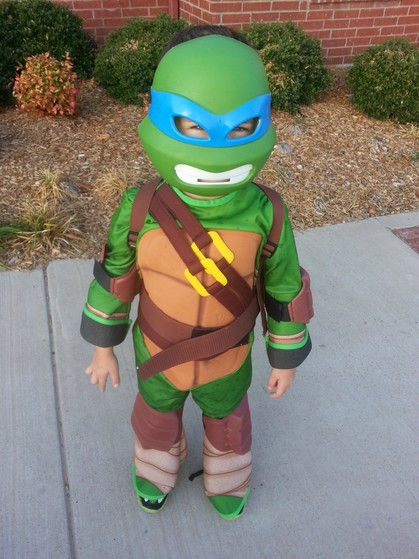 Ben Ritter's Success Story!
Ben writes, "We got our gas pumping assistance bill passed, finally. Florida now requires phone numbers on gas pumps. We are working with our congressmen in DC now to see if this can become a nationwide requirement. This article describes our efforts:
http://www.newmobility.com/2014/08/ben-ritter-accessing-gas-pumps-florida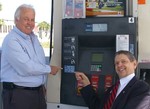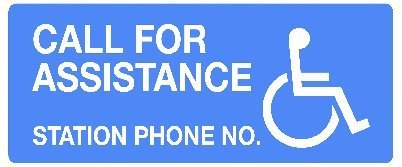 New Book by Richard Ross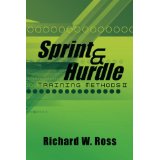 Richard writes, "My second book, Sprint and Hurdle Training Methods II, was published recently. It is available at Amazon.com. The book digs deeper into the science of speed, providing new and innovative approaches to sprint and hurdle training. It reveals what I call the "Holy Grail of Faster Running." It challenges conventional thinking regarding sprint and hurdle training, and shifts focus to one of the most important aspects of speed training which is the effect of mass-specific force on running speed, resulting in faster sprinting and hurdling, while significantly reducing traditional on-the-track training protocols. It also includes an in-depth explanation of what happens when you add mass to your body, and how to become stronger without excessive mass. I really enjoyed writing this book which took a lot less time to write than my first one. Based on feedback I've received from several of the US's top sprint and hurdle coaches, the book has merit! For that I'm extremely thankful.
NEWS BITS
* Charlie Caston has a new grandson, Joshua, born October 10.
* Ron Parnes has a new email address: ronparnes@outlook.com
* Rick Boschen was named official for the 28th Annual Treasure Coast Junior Golf Tour. The 1-day competition in July was open to young ladies and men from ages 6-18. Rick says, "Giving back to the game I love will always be my pleasure."
* Rob Super has a new address: 1605 NE Clackamas St., Unit #300A, Portland, OR 97232. His email address remains robsuper@icloud.com
* Arnold Fox writes, "I had a few minutes and decided to view our page. My prayers remain for the families and friends of former classmates who are no longer with us. I reflected, with some joy, on how many of them impacted my life. Love & Peace to all.
* Suzy Bruett Gumm visited California and stayed at a Bed & Breakfast in Mendocino, formerly owned by Rachel Kellner Binah. Here's Suzy with a view from the properety.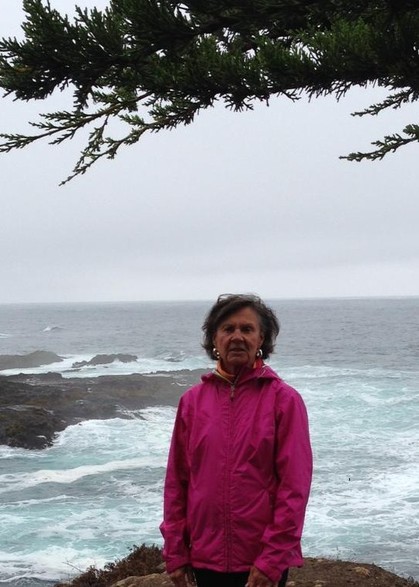 NEWS from BRUCE BAKER with the PEACE CORPS in BENIN
"These documents do not reflect the views of the Peace Corps and only reflect the view of the author."
Newsletter #12
On July 9, I took a trip back to Adjohoun -- the village where I lived during Peace Corps training -- to visit my former host family, and to look at some papaya trees grown from seeds that I gave to my host dad just before I left last September. The trip had both nostalgia and discovery.
It started with a taxi ride to Porto Novo to get to Songhai. Songhai is a progressive farming operation started many years ago by a Catholic priest. I went there last year during training and bought some papaya seeds. I had given these seeds to three different persons over the last year, including my host dad. Now I wanted to buy more papaya seeds to support my papaya project, especially a variety called "Red Lady" which my online research indicated was the best available at this time. Unhappily, "Red Lady" was not yet available at Songhai, so I had to settle for "Red Royale," the second best. They had packets of 10 seeds and packets of 1,000 seeds. That large size packet would have bankrupted me, so I bought 10 packets of 10 seeds each.
After lunch, I took a motorcycle taxi to Adjohoun. The motorcycle taxi let me off at the school where we had trained a year ago. I walked down toward the Ouweme River just like I did after classes during training, and I remembered the many times I had made that same walk with my fellow trainees, unwinding from the day's studies. Warm memories. My host dad, Sylvain, and his son, Constantine (my host brother) greeted me very warmly. I learned in a conversation with Constantine that papaya couldn't be sold in Adjohoun because everyone had their own trees. Fresh papaya was available there all year. That surprised me because it is quite seasonal in Bohicon. In the late afternoon, Sylvain took me to see the papaya trees grown from the seeds I had given him. Sylvain had, in turn, given them to his brother who was a farmer. His brother greeted us at the farm. He was, I guessed, in his fifties and was dressed like a farmer.
We started to walk through the farm. I saw immediately that it was an irrigated farm, perhaps an acre in size, with many different plants. He showed me some of the papaya trees planted from seeds I had given. They were of various sizes. He explained that he staggered the planting so that they would produce at different times. Now I realized why Adjohoun had fresh papaya year all year round. For some time, I had believed that papaya could be produced every week of the year by controlling the time of planting and the irrigation regimen, but I thought that still needed to be proven. Nope. It was already being done in Adjohoun, a great discovery for me!
I was appreciative, and wanted to be helpful, so I explained to the farmer that the seeds from the fruit of these trees would not grow the same trees. Oh, he understood. He said they were F1 hybrids! Then Sylvain told me that his brother had been an agriculture instructor at a school before starting his farm. OK, so that's how he knew about F1 hybrids. Well, I still wanted to be helpful, so I told them that I would give him two packets of the new seeds I had just bought in Songhai that amorning. "Oh, thank you." Then the farmer went and brought out a shopping bag full of packets of seeds of all different varieties of fruits and vegetables. All of the seeds were from Songhai. Included among the packets was a packet of 1,000 seeds of Red Royale papaya! He explained that his farm was primarily a nursery, and he sold seedlings to other farmers. I stopped trying to be helpful and started taking lessons.
That night, Sylvain had me stay in the same room I had used during training. As I lay down in bed and felt the sticky heat of the tropical night, I remembered the nights during training when I slept there. Warm memories, literally.
So it was a very enjoyable trip, full of warm memoreis and a lesson in humility. I went there with the expectation of contributing some new technology and ideas but instead received valuable confirmation of my belief that papayas could be produced year-round. The Peace Corps experience can be like that sometimes.
Ane now -- a reward for reading this far. An "upper" that's sure to make you smile. Here are Mason and Emma, twin grandchildren of Sue Carol Perruso Scannelli.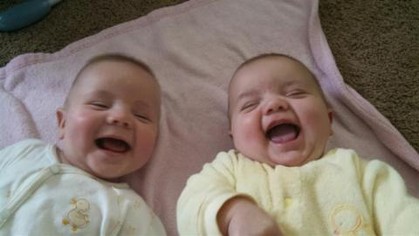 60s Selfies
We now have 4 selfies, thanks to Marguerite Grewer Puca How about some more? Near the top of the blue margin on the left side of this page you'll see "Photo Gallery / '60s Selfies." Click there, then scroll down past the long list of galleries and you'll come to boxes that look like color slides. Click on the one that says '60s Selfies." Click on any picture, then double click to enlarge it. Now be brave and add your own! Serious or comical, glamorous or everyday -- it doesn't matter. Just press the "Add / Edit" button. Or send your selfie to me and i'll post it for you. linda.andre@verizon.net
Send a Message to the whole class! It's easy!
On the "WHAT'S NEW page, YOU can post a message FOR ALL CLASSMATES TO SEE. It's a great way to send greetings, announcements, stories, opinions (but not rants), link to an article, add a photo or video, or whatever else for all Classmates. You can post something at any time. (You don't have to wait for me to send out an Update.) PLEASE NOTE: This is NOT a place to send a private or personal message to a classmate.
Here's what you do to SEND a message to the whole class:
Click on What's New" (in the blue margin at the top left side of this page)
There will be an empty box that says "Share your thoughts with Classmates." Write your message in that box. If you want to add a photo or video (that would be great!) just click on the gray bar directly below. Don't forget to click on "Post Message" when you're done. AGAIN, A WARNING: If your message is private, this is not the way to send it. Instead, go to the classmate's profile page. Directly under his or her photo (or empty photo box) you will see a small picture of an envelope that says "Send [name of person] a private message." Be sure to use that for your personal private messages.
Here's what you do to READ a message that other classmates have sent. On the same "What's New" page you should see a tab that says "All Classmates." This is a place where you can read messages that Classmates have posted to All Classmates. It will also copy any message that Classmates post in the "Share a Message with Classmates" box on the top of their own profile pages.
There is also a tab that says "Classmates I'm Following." This is a place where you can easily see new information, photos, or messages that have been posted recently to the profile pages of Classmates of special interest to you. You can also leave comments about those messages or read other classmates' follow-up comments. No private messages sent through the "envelope icon" (see above) will ever appear here.
If you want to designate certain classmates that you would like to "follow" (keep track of), do this:
1. In the blue margin on the left side of this page, in the MEMBER FUNCTIONS section, click "Notify Me."
2. At the top of the "Notify Me" page, you'll find various options about what kind of email notifications you would like to receive, and how often you would like to receive them.
3. Farther down, you will come to "Profile Subscriptions." Place a checkmark next to the name of each classmate whom you would like to keep track of or "follow." You will receive an email telling you whenever one of your designated classmates has updated a profile, posted a message on someone else's profile, or received a message from another classmate. (See #6 below about related privacy issues and how you can control what gets posted on your profile page and the What's New page.)
4. If you don't care to "follow" any particular classmates, don't do anything.
IMPORTANT: All this sharing and commenting can be fun. But you may not want any updates, messages, and comments to appear on your profile page or on the What's New page. You are in control, so everyone PLEASE do this now:
1. Go to MEMBER FUNCTIONS (blue margin left side of this page)
2. Click on Edit Profile.
3. Make sure your personal information is accurate. Delete anything that you do not want to be seen by Classmates.
4. Scroll way down to "Profile Visibility." Check the box if you want ONLY Classmates to have access to your profile information and/or any accompanying messages that have been posted on your profile page. (Private messages sent through the "envelope" icon will always remain private.) Uncheck the box if you want the information to be available to the public (friends, family, or anybody using the Internet.)
5.Under "Birthday," check whether or not you want your birthday to appear on the Home Page list.
6. Under Classmate Comments: This is especially Important: Check whether you want to allow Classmates to enter comments on your Profile Page and on the What's New page. If you check the box, you are allowing messages and comments to appear in both places for all to see. Remember also that you always have the ability to hide or delete any comments.
Thank you for bearing with me through all of this. It isn't really complicated,and it will ensure that you have the level of privacy that you wish.
Now, let's try it out. Go to the What's New page (top of blue margin on the left) and leave a greeting or message in the "Share your thoughts Classmates" box for all to see. Or comment on someone else's message. If we get enough messages, we can see how all this works! Just Remember: Don't send any personal private messages this way.
PLEASE NOTE: If your address and telephone number no longer appears on your Profile Page, here's why. This information comes from the software company (Class Creator.com) that runs our website.
"Class Creator will no longer show street addresses or telephone numbers in Classmate Profiles even if the Classmate has allowed those items to be shared with fellow Classmates. From now on, if a classmate wants the street address or telephone number of a fellow Classmate, he or she will need to contact the Classmate and ask for that information. These requests can be made by sending a message to the classmate through the Class Creator system -- the information will simply no longer be shown on the Profiles page. Privacy laws have become extremely strict. We are taking this measure to ensure that we are in compliance with current privacy laws and to protect your members from the potential unintended sharing of sensitive personal information."
•

A message from Ed Hanke-

Opportunity knockin'

Just a note to all that Jim Lombardi and I reconnected a couple of weeks ago after (how many years) only because we took the time to see who is living in the vicinity. We had a nice brunch and discussed our separate careers, athletic and family paths since graduation. I encourage others to do likewise as it is fulfilling and positive in so many ways.

Ed Hanke

•

Hi:

Rick Boschen has asked for some helpers for getting together a reunion in 2015. I for one would love to get together again. I always have such a great time. So my question to each and every one of you is: Are you interested in a reunion in 2015? Please respond. And then we can try to move forward with plans. You can email me at npepcar@aol.com. Thanks. Hope to see you all soon!

Nan Peppard Krauss