Montclair High School
Class Of 1960
Welcome to the MHS '60 Website!
January 20, 2023
Charlotte Gerber Turner
announces her photography website.
Charlotte Gerber Turner invites you to enjoy more than 100 of her photographs on her new website www.CharlotteGTurner.com .
The photographs are organized in 10 categories: Awards, Momentary, People, Architecture, Documentary, Abstract, Street, Black and White, Scenery, and Travel.
Charlotte writes:
THIS is a LOVE story over time. My romance with photography started in 6th grade at Grove Street School. In 2019, our classmate Michael Brodie invited me to join him in an online photography class which resulted in a new adventure into photography and the creation of this website. I hope you will enter my website and come along with me on this EXCITING journey.
Here is one of Charlotte's award-winning photographs, Topsy Curvy. Can you figure out how it was made? (Charlotte did not use any photoshop techniques.)
Need some help? You can get a few clues by clicking on "Charlotte Gerber Turner's photos" in the blue sidebar on this home page.
The 100+ photographs on Charlotte's new website will open your eyes to places and people of New York City (and elsewhere) that you might never notice on your own. A page called About decribes Charlotte's personal involvement with photography over the years. Another page called Contact provides an easy way for you to send her a message or question.
Enjoy! www.CharlotteGTurner.com
...........................................................
Do you have a personal website that you would like to tell us about? Just let me know, (Linda.andre@verizon.net) and I'll be glad to post a link on this website.
............................................................
In Memory
John Wharton
January 15, 1942

–

November 27, 2022
I am very sorry to report that our classmate John Wharton has passed away. The sad news comes from John's sister, Janet Wharton Simon (MHS '65).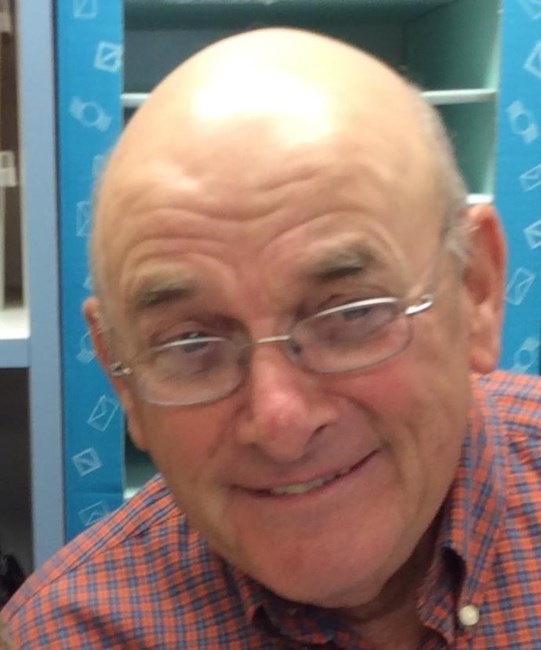 Here is John's obituary:
https://obituaries.neptunesociety.com/obituaries/palm-harbor-fl/john-wharton-11038117
John S. Wharton, 80 years old of Palm Harbor, Florida passed away on Sunday, November 27, 2022. John was born on January 15, 1942, in East Orange, New Jersey to James Campbell Wharton and Lois Haythorn Wharton. He was the second oldest of four children.
He attended Montclair High School where he played football and went on to the University of Maryland, where he earned his bachelor's degree. After college, John started his career in industrial manufacturing, which afforded him the opportunity to travel around the world.
John was drafted into the US Army in 1966 and served in Korea. After returning home to New Jersey in 1968, he worked at the Charms Company, where he met his wife, Cheryl Ann Holme. John was the proud parent of John Stanley Wharton, Jr. and Amy Wharton.
John had a love of racing cars, particularly Corvettes which always had race number 1241. He was able to fully pursue his other passion, golf, after he retired from Domino Sugar. His second "career" was the starter on a golf course in Toms River, NJ. He endured many a cold early morning but loved the sport and the camaraderie.
John lived much of his adult life in Manasquan, New Jersey but moved to Florida in 2012 to fully retire for the second time and enjoy golf from the perspective of the player. He spent his time playing at Innisbrook and Countryside Country Clubs, as well as attending the numerous events of his great-niece and great-nephews, whom he loved dearly. Never a concert, performance, birthday, or holiday was complete without Uncle John watching intently and joking consistently. He could transform a room like no other.
John is survived by his son John S. Wharton, Jr. and daughter Amy Wharton as well as sister Janet, brother Jim, and grandson John Goffinett, Jr.
John's Celebration of Life was held on Saturday, December 3rd at the home of his niece in Tampa, Florida. In lieu of flowers, please send donations to Wounded Warriors Family Support.
If you would like to share a tribute, anecdote, or memory of John, click on "In Memory" (5th item from the top of the blue sidebar on the left side of this page. Then click on John's name. Scroll to the very bottom of the page, then click "Post Comment." Write your message in the empty box. Click "Submit" at the bottom.
.................................................................
Condolences
* to Gene Feinour, whose wife Susie Feinour passed away on January 6, 2023. Services were held on January 12 in Vero Beach, Florida. millenniumcremationservice.com/obituaries/susan-susie-linn-gamble-feinour
* to Jane Hall Manning, whose sister Virginia passed away recently.
................................................................
Victoria Zobian Woodrow celebrates being 80 years old.
Victoria Zobian Woodrow (who went to Edgemont Elementary School with our class (and later graduated with MHS '61) sent this picture of herself as an 80-year-old Christmas Elf. The adjoining black and white photo of Vicky Zobian comes from Miss Truex's 1st-grade class picture at Edgemont.
................................................................
Dick Loomis updates his work on the Malaria Project in Ouelessebolugou, Mali in Africa.
"I am fortunate to stay involved with the Ouelessebougou Alliance, and after 2-1/2 years of working on getting western-style mosquito abatement technology to the villages in Mali, Africa - we are FINALLY going to be killing mosquitos and saving babies from malaria starting this spring!
................................................................
Lawrence Robinson has a new address:
Shipp Circle, Conyers, GA 30012
EMail: valius324@gmail.com
Phone: 631-568-2071
A message from Lawrence:
We are not human beings having a spiritual experience.
We are spiritual beings having a human experience.
................................................................
Steve Clifford announces a new book by his daughter, Stephanie Clifford.
For a decade, Steve's daughter Stephanie was a New York Times reporter. Now she is writing novels and investigative stories for a range of magazines. Her first novel, Everybody Rise, was a New York Times best seller. Her newest book, The Farewell Tour, is about a woman making her way in the music business. According to a reviewer, it is a novel "about regret, love, despair, country music triumph and failure, and betrayal." (Sherman Alexie)
Steve quotes the Greek playwright Euripides:
"To a father growing old, nothing is dearer than a daughter." This is one reason that I am plugging my daughter's new book, "The Farewell Tour." The book, in my objective and unbiased opinion, is a riveting read."
What is "A Farewell Tour" about?
The book opens in 1980, when Lillian Waters, a fiery, witty, hard-living country singer and electric guitarist, is hitting the road one last time. She'll finish the tour in Washington State, in the town she left behind as a child, to see the sister she's finally ready to confront about an agonizing betrayal from back then. The novel crisscrosses eras, moving between Lillian's youth—the Depression, the Second World War, her early career in Tacoma honky-tonks, and the rise of the Nashville sound—and the tour in 1980. When she finally reaches Walla Walla, her hometown, she'll undergo a reckoning with the past that forces her to consider her entire life story. "The Farewell Tour" grapples with memory, trauma, creativity and ambition, and I think and hope it will resonate with a wide range of readers.
"The Farewell Tour" is out from Harper on March 7, but is available for preorder from Barnes & Noble, Amazon, and local indie bookstores. (Preorders are very helpful because they make a gigantic difference in terms of sales and bookstore promotion.) Stephanie would be delighted to do virtual visits with any and all book clubs. To pre-order the book, or sign up for a virtual visit, visit stephanieclifford.net .
Your can read reviews of The Farewell Tour at https://www.amazon.com/Farewell-Tour-Novel-Stephanie-Clifford/dp/0063251132/ref=sr_1_1?crid=2C66YAJ27ESFT
................................................................
Barbara Mansell Ramsay celebrates her 80th birthday!
(In case you can't tell, Barbara is in the front row, center.)
Barbara writes, "My immediate family went to Broadway, and then I was treated to a Flashdance in a pocket park at 58th and Madison by a very tall group of silver-haired blondes, before dinner."
To get the link for Barbara's Flashdance video, which she describes as "pretty silly," scroll down until you get to Rick Boschen's photo. Barbara's Flashdance link is right after Rick's photo. (The system's formatting won't allow me to place the link here.)

Nick Serpico on his 50th wedding anniversary
Nick writes, "Here is a pic from 2020 when my wife, Joan, and I celebrated our 50th wedding anniversary at our daughter's home during Covid."
Bob Rutan at his granddaughter's wedding.
Bob
writes, "Here's a pic of Carole and me at our granddaughter Jessica's wedding October 29, along with her brother Jake and sister CeCe. This is the first wedding out of our brood of 10 grandkids, and life is good."
Ed Hanke
, Commander of the Syria Shrine Legion of Honor, avoids covid and comments on being 80.
Ed
writes, "I too have managed to hold the virus at bay for the past however long and then this past month, came down with a runny nose, cough and a sore throat which of course caused some panic. Trying to pass it off to a dry dusty house to no avail so I hauled out the "test kits" and found one that had not yet expired and in my best qualitative chemical analysis protocol from some sixty years ago at the University, I carefully followed the directions and after waiting the obligatory 20 minutes I was greeted by negative test results. I've been vaccinated, boosted and cautious to the extreme on account of my dear wife's frail health; so, you can well appreciate my level of concern as her sole caretaker. If I get sick, our collective world faces challenges that we are prepared for but don't want to have to implement.
Turning 80 has been not without its' traumas. My son is gone some five years now, claimed by cancer. My brother Chris (13 years younger), died on the 15th of November after calling me on the 11th to wish me a happy Veterans Day.
There has been good news as well, with my Oncologist telling me that there is no reason to make any more appointments as I am two years beyond my radiation treatments and appear totally cured. I begin my second year as the Commander of the Syria Shrine Legion of Honor and it looks like we will be having more activity and parades for this coming year.
Linda Olsen Patton on her 80th birthday
September 8, 2022
Rick Boschen on his 80th birthday
May 11, 2022
Mustang Dad with Rob, Kyle, and Rick 3
Here's the link to Barbara Mansell Ramsay's Birthday Flashdance video. Be sure to turn up your sound.
[Select and copy the whole link, then click "open link" or paste it into your browser. It should be available as a download. That's what works for me and I hope it works for you. If it doesn't, let me know, and we can try something else. ]
https://dl-mail.aolmail.com/ws/download/mailboxes/@.id==VjN-OZ3GB5-ajEEsEPxmuGS-etzLVwsx1cH3UE6COqW5WmUNv4_m-Mp6-32nOjVBJ0c5RvwBEmPBJUBBLcNMHeNvhw/messages/@.id==AFMA-rNB_FW-Y7LurAILcD4dcQ4/content/parts/@.id==3/raw?appid=aolwebmail&ymreqid=c1b46f0c-3c88-56b1-2f2c-5a0042011100&token=B4JqzXNJ8jmQlo-wEglMlmY4EG6LPzz89zVKYLu0DQaHHUufWW9tHZuPtwI7FhRV_NjkRoRwWFfcG0VMzRLAwQ2_j-b4ynr7fac6NUEnRzlG_AESY8ElQEEtw0wd42-H
Do you have an 80th-birthday or other special photo to share? Just send it to me at Linda.andre@verizon.net and I'll be delighted to post it on this website.
In Memory
Chris Philips
Chris's wife, Linda Philips, sent this message to our class: "I am heartbroken to tell you that Chris died on November 30. His obituary can be found at legacy.com under Judson Christopher Philips. He enjoyed being able to keep up with the class news. Those years and the ties to them remain strong." Linda Philips
Here is Chris's obituary from The Westerly Sun with details of his achievement as a chemist, his service to the community, and devotion to friends and family. It is a wonderful tribute to a life well lived.
Judson Christopher Philips, our Chris, of Charlestown, RI, died on November 30 at 80 years. He was born on November 15, 1942, and grew up in Montclair, New Jersey. He is survived by his wife of 29 years, Linda, the three beautiful daughters he considered his own, Eve Haserot, Cally (Justin) Kayal, Christine (Matthew) Kayal, grandchildren Remy, Julian, Louis, Jack, and Tess, and nephews Christopher (Traci) and Stephen (Michelle) Coughlin. Chris was preceded in death by his first wife, Kerstin, who died in 1975, his sister Virginia, and his niece Pamela.

From an early age, Chris knew that science was his destiny. He graduated with a Ph.D. in organic chemistry from Ohio State in 1969 and completed post-doctoral studies in 1970. This led to an academic career at the University of Detroit from 1969 to 1978. Chris then started working with the Pfizer Specialty Chemical/Food Science Group. He worked and directed a wide range of projects, which included the sweetener Alitame and the development of new microbiological polysaccharides for oil recovery. His work there, and in later firms, resulted in multiple patents. Following his departure from Pfizer in 1996, he enjoyed the challenges of establishing, consulting and working for startups ranging from efforts in product anticounterfeiting, clinical diagnostics, and chemical process patent protection. Chris was well respected for his leadership, and he thoroughly enjoyed the camaraderie of the workplace.
As an active member of the community, Chris served on a variety of Boards including the YMCA, the Weekapaug Foundation for Conservation, the Weekapaug Golf Club, and the Central Beach Fire District.

Chris always recognized the critical value of a good education. In the 1970s, when Chris was in his early 30s, he established a chemistry scholarship in memory of his first wife. It has been providing awards for over 45 years. Seeing a need for scholarships close to home, Chris responded by establishing the Community 2000 Education Foundation 22 years ago. He was truly passionate about this non-profit which provides scholarships for the Chariho regional high school students. Through his extraordinary efforts, the scholarship, project, and award endowments now stand at 2.15 million, and over $814,000 in scholarship dollars have been awarded to 147 students. Many recipients return to live and work in the community. His commitment and belief in the Foundation were so great that, despite his self-proclaimed status as an introvert, he consistently pushed himself outside of his comfort zone in his fund-raising endeavors and as a result, created an enduring legacy.

He was an avid San Francisco Giants fan, loved reading anything from spy novels to scholarly tomes, enjoyed the challenge of stock trading in both up and down markets, and was satisfied with a good round of golf, although winning the $2 bet made for a great game.
Chris was a courageous leader, mentor, and role model, and a kind and gentle soul who treasured his family. He will be greatly missed.

A memorial gathering will be held on January 5, 2023, at 1:00pm at the Haversham House, 336 Post Road, Westerly, RI. In lieu of flowers, you may contribute to the Community 2000 Education Foundation, PO Box 1161, Charlestown, RI 02813.

For online condolences, please visit www.buckler-johnston.com
Published by The Westerly Sun on Dec. 11, 2022.
To share your own tribute, anecdote, or memory of Chris, go to the "In Memory" section of this website. Click on "In Memory" (5th item from the top of the blue sidebar on the left side of this page). Then click on Chris's name. Scroll to the very bottom of the page, then click "Post Comment." Write your message in the empty box. Click "Submit" at the bottom.
CAROL GAYLOR Patterson
Carol Gaylor Patterson lives in San Antonio, Texas where she has been deeply involved in environmental issues, especially water management. She is devoted to making sure that people in south central Texas have the water they need for personal, agricultural, commercial, and industrial use. Carol has enjoyed reading about the activities of many of our classmates. Here she tells us what she has been doing in Texas over the years.
"..... In the 1970's, my husband and I, together with a great assortment of people from different walks of life, succeeded in getting "Wild and Scenic River" designation for 192 miles of the Lower Canyons of the Rio Grande. It was a five-year effort. At that time, a thousand letters to the congressman, 10,000 signatures, press conferences, and taking a congressional candidate on a 5 day-6 night canoe trip down the river plus the help of the Sierra Club locally and the American Rivers Conservation Corps and Representative Philip Burton in Washington was unusual. The effort made it across the finish line by my husband's securing the deed records showing that only 5 miles of the riparian zone on the U.S. side were locally owned for the benefit of our local congressman, Bob Krueger. It was a joyful, bi-partisan success. Now it is matched by a park on the Mexican side of the Rio Grande as well.
I became a calligrapher while our wonderful daughters were young, teaching in the community program of the San Antonio Art Institute. Then I turned my life upside down and ran for public office, serving on the board of the Edwards Aquifer Authority (and the predecessor district) for more than 30 years now (just re-elected).
[Note: The Edwards Aquifer is the region's primary water resource.]
I first thought I should learn how water moves through rocks and I studied geology--Now I know that soil is equally important. We need to store rainfall both in ASR (Aquifer Storage and Recovery in a sand aquifer as opposed to karst) and also in soil to temper the floods and tide us over the droughts. (An acre of soil will store approx 27,000 gallons of water per one percent of carbon content according to NRCS, the Natural Resources Conservation Service). Those approaches are cost effective--and also take regional collaboration. But if NYC succeeded in protecting it's watershed, that's an example to inspire and encourage us all. In any case, it gets me up in the mornings!
I first ran for office in 1991. Now, many years later, we are finally getting to the issue I ran for in the first place--to add recharge to the aquifer as a cost-effective and least environmentally destructive means of adding water supply. My middle name seems to be persistence!
Now the vision for recharging an aquifer has become much greater and involves a lot more people and entities--a collaborative soil regeneration project over a 5400 sq mile contributing zone. It may happen in geologic time!
We were all so lucky to have been launched by MHS '60!
Do you want to learn what an aquifer is?
Visit the Edwards Aquifer Conservancy website at https://www.eaconservancy.org/mission-2/
Read Carol's biography at https://www.edwardsaquifer.org/eaa/board-of-directors/ . According to the Edwards Aquifer Authority website, Carol has "a long track record of advocacy and leadership on regional water issues... She has organized and lead numerous symposiums and forums on groundwater management and policy, authored publications, and testified before the Texas legislature on water-related matters."
BEN RITTER
Ben and Holly Gregory, TV News Anchor for Spectrum Bay News 9
Ben writes, "Here is an article that was published about me on October 28, 2022 in the Tampa trilingual newspaper La GACETA. When the La GACETA editor asked me if I would be OK with being interviewed, I said OK as long as they included a plug for the non-profit agency I am working for: Self-Reliance Center for Independent Living."
"Born in Towanda, Pennsylvania, Ben Ritter moved to Upper Montclair, New Jersey as a child after his father died suddenly from a heart attack at 42 years old. Ritter was just 10 years old at the time and his mother moved them to be closer to her side of the family. As a teen, he worked summers in the family warehouse, and for his senior year of high school, he attended – and graduated from – a preparatory school in Newport, Rhode Island. From there, he went on to attend Boston University for two years. "But the Vietnam War was ramping up, so I joined the Marine Corps," he said.
Following boot camp, he was first assigned as an office clerk at Camp Pendleton in California as part of the First Engineer Battalion. While they prepared to go overseas to Vietnam, he was drawn to a call seeking soldiers to volunteer for U.S. Embassy duty. He was chosen to serve for one year at the U.S. Embassy in Khartoum, Sudan. Then he was transferred to the embassy in Cairo, Egypt. "What a wonderful, wonderful venue with a lot of wonderful things to see," Ritter said.
That assignment didn't last long, however, as the embassy was evacuated, and Americans asked to leave the country when the Arab-Israeli War broke out in 1967. Ben ended his time in the service working as a legal clerk in Camp Lejeune, North Carolina.
Following his time in the military, Ben returned home and attended Columbia University in New York City. He also got into real estate, working as a broker with Weichert Realtors in Hunterdon County, a rural community in New Jersey.
In 1988, Ben lost the use of his legs after a back operation, but he didn't let this hold him back. He learned to drive using hand controls, used a manual wheelchair, and went on to become a specialist in accessible homes for Weichert. Ritter also became involved with local disability organizations in New Jersey, including the local chapter of the Paralyzed Veterans of America.
While visiting a high school friend who had retired to St. Pete Beach in 1997, Ben attended a meeting of the Paralyzed Veterans of America and learned the Florida Gulf Coast chapter was looking for a government relations director. He accepted the job, and moved to Tampa that same year. Before his move, he saw an ad for a wheelchair-accessible home on the market. It was just a mile-and-a-half from his new office. "What a coincidence," he said. "Everything fell in the right place."
Ben also met his wife, Alder Allensworth, after moving to Tampa. She lost her eye to tear duct cancer, and after being declared cancer free, sailed a 12-foot boat from St. Petersburg to South Carolina to raise funds for the non-profit she co-founded, "Sailability Greater Tampa Bay." Ben worked with PVA for about 12 years before being let go in 2012 as the position was eliminated from many chapters across the country.
While searching for a wheelchair-accessible home years earlier, Ben had met Weichert real estate agent Major Bill Ryan, a retired U.S. Air Force fighter pilot. Ryan had led a squadron of fighter jets against the Egyptians in the Arab-Israeli War while Ben was still serving there. This solidified their friendship, and Ryan sponsored Ritter to become an honorary member of the Military Officers Association of America chapter in Tampa.
Ben joined the MOAA Operation Helping Hand Committee, which hosts a monthly free dinner for the families of active-duty military members who are wounded or injured. He's also served as chair of the Tampa Mayor's Alliance for Persons with Disabilities and has worked as an American with Disabilities Act consultant to the Hillsborough County Public Transportation Commission.
Since late 2020, Ritter has also worked part-time for the Tampa-based Self Reliance Center for Independent Living, a non-profit group. "They do good work for folks who are in need of services," he said. "I enjoy working with them." He added, "Imagine coming out of a car crash and suddenly you don't have use of your legs and you don't know what to do? We can help you." The organization seeks out donated services and tools for people with disabilities— everything from walkers, canes and mobility devices to the installation of ramps at homes. "And we provide it as a free service," he said. "We can modify your home. We can also get you a power wheelchair if insurance doesn't cover that." The Center also offers other services including sign language training.
Earlier this year, Ben was honored by the Tampa Bay Lightning as the Lightning Community Hero, and he received a $50,000 donation for the Self Reliance Center. In 2017, he was honored by then Gov. Rick Scott with the Governor's Medal of
Merit for his work throughout the Hillsborough County and greater Tampa Bay community.
Ritter said he's happy with the life he's built for himself in the Tampa Bay area. "The bottom line, this is a wonderful place to live, Tampa, Florida," he said. "I'm enjoying my life here in Tampa and working with so many people and groups, and my wife is just an incredible woman."
Note: This article from the Tampa trilingual newspaper La GACETA (October 28, 2022) has been lightly edited for length. You can read the newspaper clipping in its entirety here:
First page: file:///C:/Users/Owner/Downloads/cid%20D35ADD94-0762-49BC-8EAB-94861D6F8FA9-9.pdf
Second page: file:///C:/Users/Owner/Downloads/cid%20F843F680-E14E-47FE-8540-E058D76A8631-9.pdf
........................................................................................
Does this photo take you back to our high school days when we carried our books home in our arms (no backpacks) and parked cars on the street (no parking lot). Thanks to Sanford Sherman for sharing this photo that he took in 1958-59.
Sanford identifies Richard Yaeger, Jerry Brown, and Otto Mills. Is that Pete Snyder on the far left? Who is on the far right?
NAVIGATING THE WEBSITE
I've created a few new sections in the blue sidebar on the left side of this website.
New Contact Information
Stories from David Appleton
Remembering Montclair
Good Works
60s Wearing Covid-19 Masks
These sections contain articles and information that have recently appeared on the home page of this website, but must be moved now to make space for future contributions. For more details, scroll down near the bottom of this page and look for ****************"Navigating the Website**************
.......................................................................................
Here's a terrific (!) new story about the youthful adventures and indiscretions of our master storyteller, David Appleton and his band of co-conspirators. Don't miss it!
DRY ICE BOMB
by David Appleton
It was sometime around 1950-51 when a bunch of us kids found a pile of dry ice in the street in front of the Watchung Plaza Delicatessen in Montclair, NJ. We were generally ok kids, but ne're do wells in the eyes of Lieutenant McHugh (?) of Montclair's Juvenile Squad based on Chestnut Street (some of us were repeat offenders). We were quite mischievous and thoroughly enjoyed all things explosive.
So we viewed this mound of dry ice a valuable find with some worthy potential. We weren't sure what, but gathered it up, carefully, avoiding touching it with our bare hands (I'd already suffered a blister on my left hand due to careless touching of this stuff). Bagging it carefully in a paper bag, we took it home to my house a block or so away on Park Street.
Once there, we explored its potential near Tony's Brook, a minor Montclair waterway that originates near Edgemont Pond and passed my Park Street backyard near Essex Way on its way downstream to the Montclair High School Amphitheatre then south on Park Street and beyond.
One test involved immersing a chunk in water and watching it: It smoked with a weird smoke that went down instead of up, the way most smoke from fire entered the atmosphere. It seemed to expand.
Next we took a chunk and confined it in a capped bottle with water. It did expand indeed and pushed the cap off the bottle. EUREKA! We had discovered the veiled potential in our find. Dry ice is frozen carbon dioxide and turns directly back into a gas as it heats up. When you submerge dry ice in water, it heats up quickly and produces a thick smoke…and as a gas, it expands! In later life as a theatrical producer and director I used this characteristic as a dramaturgical special effect.
A plan ensued quickly. We agreed on a worthy method to create an explosion, a large bottle 25% filled with water and dry ice, using the remainder of our "mother lode" gathered on Watchung Avenue. This brew would fill the remaining 75% of the bottle with expanding gas eventually blowing it apart.
So we found a large glass jug, perhaps two gallons or so. It had a screw-on cap, so it had explosive potential. We began chunking up our dry ice treasure and feeding it all into the jug. It was ready for priming.
Next we thought about a worthy POE (Point of Explosion). Someone came up with the idea of the High School. Several of us had enjoyed exploring sewer pipes throughout the town for years. Montclair High School had several large sewer pipes running under the gyms on the north side. We knew these underground pipes well, having ventured into them several times, using various vocal and other sound sources to explore the ambient echoes, and thought them an ideal POE since they would further confine the explosion and perhaps maximize the impact.
We were confident the explosion would provide minimal damage but maximum auditory impact since these sewer pipes ran all over town.
We were not disappointed.
We prepared the bomb and worked our way down Tony's Creek through the backyards along Park Street and Midland Avenue, suffering a few "soakers" (slipping a foot into the water) along the way.
Once at the mouth of the sewer pipes at the High School's north end, we added water and sealed the bottle using waxed paper under the tightened screw cap. We then made our way quickly into the largest pipe and carried the bottle deep as we dared into the depths of the sewer. We got pretty deep into the network, deepest I remember going, and deposited our burden there. We then ran as quickly as we could toward the mouth of our tunnel.
We had no idea how long our explosive bottle would take to blow, nor how loud or violent the explosion would be…. So we ran through the tunnel (a 6' diameter pipe) as quickly as we could with flashlights ablaze. Once emerging into daylight, we continued running north on Tony's Brook, soakers bedamned, to get far from the expected explosion, and probable blame.
We were almost to my house some 15 or so houses upstream from the High School when the "EVENT" happened…… VARROOOOMMMMM!!!!!
It echoed through the sewer system all over town with remarkable volume and auditory definition and geographical resonance. We were awed/shocked at first then vastly amused. We started laughing uncontrollably.
Then, less than 5 minutes later, the sirens started all over town. This only enhanced our amusement, rolling on the ground laughing…. But then we thought of our potential jeopardy. So we continued running to my house and hid in the basement for a couple of hours. The sirens continued. We muffled our laughter.
I don't recall any news reporting on this event in The Montclair Times,… but then again I didn't read it regularly at that age, and I certainly didn't want to draw attention to my potential implication in this explosion by asking about it. So I kept mum as did my fellow conspirators.
Such was our Dry Ice Bomb Event. Thankfully no one was injured and the only damage was a bunch of shards of glass in the sewer under Montclair High School, & perhaps Montclair Police Force's mystification and embarrassment.
But those of us involved in the formulation and execution of this event still enjoy a hearty laugh as we recall the sound of the explosion and the sirens that followed, even 60+ years later.
David Appleton, 9/13/2022
dwapple@verizon.net
..................................................................................
Current Events
Nancy Pierson Tolley has lived with her family in England for many years. I asked her if she had any observations to share about the events surrounding the recent funeral of Queen Elizabeth II.
Here is Nancy's report:
"It has been an amazing week here since the Queen died a week ago Thursday. The nation is in mourning, all flags are at half-mast, and a public holiday has been declared for Monday, the day of her funeral. No one does pageantry like the British, as shown on TV. Apparently many Heads of State are coming for her funeral. She knew everyone who was anyone in world affairs and was held in high regard by all. Those who knew her well have remarked on her wit, wisdom and lively sense of humour.
I have been astonished that people have been willing to queue for hours (some have waited for 20 hours outdoors) to view the royal coffin in Westminster Hall. Some members of the public are using walking sticks, crutches and wheelchairs as the lines move slowly towards the coffin. The Royal Family have been greeting crowds who have lined the streets of Edinburgh and London, expressing their condolences and their love for Her Majesty.
The soldiers have been practising at night in various places. All the men/women wearing the red uniforms and bearskin hats are serving soldiers. Some returned home from Iraq at the end of last week to participate in the ceremonies. There is a different group of 8 tall strong soldiers to carry the casket each time it is moved. It is such a huge honor that they want to give as many as possible the opportunity to partake. The coffin is extremely heavy, made of oak encased in lead.
The only time I saw the Queen in person was from the curbside of The Mall during the Trooping of the Colour in June 1970. She was in military uniform and riding her horse side saddle.
The Queen promised as a young woman to do her duty and serve the country. Only two days before she died, she received Boris Johnson as he left office and asked Liz Truss to form a new government. Duty was done to the end.
The Queen is dead. Long live the King.
...............................................................................................
Michael Brodie would welcome your comments on his new photograph entitled An Important Question. The question on the TV screen says, "ARE WE GONNA BE OK?" Michael calls his image "timely and relevant."
How do you respond to Michael's image and its pressing question? Is this an eye of anxiety? Alarm? Urgency? Tranquility? Worry? Belief? And whose eye is this? What is it seeing?
Could it simply be a close-up from an over-the-top made-for-TV story that arouses our emotions? Or has this eye seen too many harrowing real-life events that TV brings into our homes? Perhaps this eye is looking out at us, appealing for our assurance that "we are gonna be ok" in our very uncertain world. Does it matter that the chair is empty and nobody is paying attention?
Michael says that he recently entered this photo in a contest called "The Spider Awards," which (according to the contest website) is "one of the biggest black-and-white photography contests in the world." You can read about the contest at https://www.thespiderawards.com. Thank you, Michael, for sharing your achievement with the class! We wish you well in the contest.
What does Michael's photograph mean to you? I'm happy to post your comments. Just send them to me at Linda.andre@verizon.net
You can respond to Michael personally through this website or at mbrophoto@gmail.com
............................................................................
BECOMING and BEING 80
Do you have an 80th birthday story to share? Or do you have advice on how to thrive as an 80-year-old? Just send it to me (Linda.andre@verizon.net) and I will be happy to post it for you on this web site.
Advice and observations from Paul Stephanus:
I am amazed and surprised that I am 80. ...The latest thing that caught up to me is cataracts. You can lose your eyesight if they are not removed. An eye doctor will tell you that you will need that operation before your eyes get really bad because you can get used to it somewhat before you know it. You will notice it most in seeing lights at night time.
Just had the operations, one eye at a time. It was a quick, painless, easy operation to remove them. However, the eye drops sting because my eyes were always sensitive to water. Many people can get improved eyesight so as not to need glasses except perhaps for reading. In my case, I am now at 20/30 so I will still need glasses, but there will be thinner glass.The funny thing now is that the government wants ID pictures of people without glasses.
There are so many things that older people have wearing out on them, beside their old cars. I have hearing aids, but I do not wear them when I am working around the house especially when handling paper. Also, I dared not wear my hearing aids when working with our horse, not because he talks loud, but I do not want to have to find them in the manure. As for other things that wear out, especially for me is my teeth. My wife would not like me to brag about how few real teeth I have left. Then also there is that right knee joint that has been replaced.
For more comments from Paul Stephanus, read https://www.montclair60.com/class_profile.cfm?member_id=2372358
Here's an 80th birthday photo from Janet Kipp Tribus.
Janet says, "I took my family on an Alaskan cruise this June! " Janet (in purple) doesn't look any older than the rest of her family. Happy 80th Birthday , Janet!
An 80th BIRTHDAY REPORT from DAVID APPLETON
This very significant Natal Day Celebration found me waking up in Longmeadow, MA in the lovely home of lifelong friend, sailing Mate, and general co-conspirator on many an ill-fated venture,
Ned Watson
(now prefers Ed as I do David) where I wound up after one of my longest chauffeuring gigs. We had a lovely long overdue visit. I bought Ed dinner in his favorite Italian Restaurant in Enfield the evening before as we reminisced amid gales of laughter. Ed cooked me breakfast Monday after which I mounted my trusty steed (Toyota Highlander Hybrid) and spent most of the day driving home to
New Hope. Arriving there I crashed (in the '60s sense of the word) exhausted. Best to all who wished me well, and even to those who wish me otherwise. Fair Winds!
..............................................
Sheila Albright Hogan (Hillside Jr. HS). I had an amazing 80th Birthday. All my children gave me a party in Phoenix that was spectacular. The backyard was big enough to invite everyone in the area. Anne Ramee Bennett, my lifelong friend, came to support me. The whole family showed up, except for two grandchildren. There was even a show with hula dancers, and that put everyone in a festive mood.
Anne Ramee
Bennett has advice for being 80. Please enjoy your families and friends. Also, don't complain that you are in pain. They don't want to hear it. ...My body says "old", but my mind says "let's go."
Mark Streuli
suggests, "We are getting to the point where we should be writing obits before we die. That way we could share our appreciation for each other's lives. Obits for me always seem to be too late. The person they are about should be part of it."
And while we're on the subject of getting older, what do you think about living in a CCRC (Continuing Care Retirement Community)?
CCRCs are residential communities that provide a continuum of services and care, allowing older adults to "age in place." Residents may live completely independently upon entering the community, but may transition to Assisted Living or Skilled Nursing Care if needed. CCRCs are generally a collection of apartments, town homes, or cottages, and include common activity areas such as a library, activity and craft rooms, fitness centers, a restaurant-like dining room, an assisted living facility, and nursing home. Our Poll (in the upper right of this page) asks "What are your thoughts about living in a CCRC? " Take the poll and let us know how you feel.
If you would like to share your ideas about turning 80, you can post them on your profile page or send them to me (Linda.andre@verizon.net) and I will post your ideas for you.
***************************NAVIGATING THE WEBSITE **********************
I've created 5 new sections in the blue sidebar of this website.These sections contain articles and information that have recently appeared on the home page of this website, but must be moved now to make space for future contributions.
"New contact information" - 4th item from the top of the blue sidebar on the left side of this page includes new addresses, phone numbers, or emails for any classmate who requests that I make their contact information public. I will not post any contact information in this space unless you ask me to. (But please keep me informed about changes to your contact information so that I can keep our database up to date.)
In Memory - 5th item from the top. Recent notices about the passing of Joan Bookhart Malloy, Shelley (Rochelle) Caggiano Schait, Jenny Kelsey, Stephen Holzel, Patricia Payne Wallace, Ron Philpott, Frank Rubino, and Sandy Toth Guido have been moved to the "In Memory" section of this website. Click on "In Memory", then click on the classmate's name. To add your own tribute, anecdote, or memory, scroll to the very bottom of the page, then click "Post Comment." Write your message in the empty box. Click "Submit" at the bottom.
"Stories from David Appleton" - 6th item from the top. In Aunt Elsie Reed and Miss Ardella Watts Bondurant, we meet two important women from David's youth. In Spit Valve Humiliation, we see David auditioning to play the trumpet in the Watchung Elementary School Bend. In Good Humor Man Career we drive with David on his ice cream truck. In Patsy's and the Allure of New York: Bringing in the '60s, we join David and his buddies on a drinking expedition to New York City.
"Remembering Montclair" -7th item from the top. You'll find Roxine Clark Garriss' fond memoir of Montclair, especially her neighborhood around Glenfield School. There's also a photo of the entire 9th grade class at Mt. Hebron Jr. High School, information about the current feeder system of the of the Montclair Public School system, and an article about Martin Luther King's visit to MHS band room.
"Good Works"- 8th item from the top. Read about what Dick Loomis, Ben Ritter, and Rick Boschen have been doing to make the world a better place

"60s Wearing Covid 19 masks" -9th item from the top. Photos of classmates wearing masks at the beginning of the Covid-19 pandemic.
Older Articles
If you're looking for genealogy stories by Jack Brigham, Ralph Davidson, or Lawrence Robinson, you'll still find them in the "Genealogy" section of the blue sidebar. If you have your own genealogy stories to offer, I'll be glad to add them .
If you'd like to write a memoir about a family member or friend, you'll find the "Family and Friends Memoirs" section, also in the blue sidebar. Brad Stark's memoir of his father is in that space. Please feel free to write about someone important to you. There's plenty of room for new contributions from you!
Are you looking for old reunion photos? You can still see all of them in the "Photo Gallery" section of this website.
Click on "Photo Gallery" in the blue sidebar. You'll come to a long list of "galleries." Scroll all the way down until you see a lot of square pictures with paperclips in the corner. The 2016 reunion photos are organized in two groups. The 1st "gallery" is called "2016 Reunion - Friday." The 2nd gallery is called "2016 Reunion - Saturday."
Each photo gallery has up to 12 photos per page, and there may be several pages in a gallery, so be sure not to miss any. If you need help telling who's who, just hold your mouse over the photo and a caption should appear. Click on the photo if you want to enlarge it.
Our Class Fund
We have a considerable amount of money in our class fund. Should we let it just sit in the bank in case somebody wants to plan a reunion in Montclair? Should we rethink the way we do reunions? Should we join forces with another MHS class? Should we split up the money and let classmates plan mini-reunions in various parts of the country? Should we forget about reunions and use the money to establish a Class of 1960 Scholarship for MHS students? All ideas are welcome!
............................................................................................
Do you have photos to share? We welcome them all. If you want to post them yourself, click on the place at the bottom of any gallery page where is says, "Create Your Own Photo Gallery here. You should see instructions that tell you how to upload your own photos.
Don't like your picture? If you would like me to remove a photo, just let me know which one, and I'll be happy to take it off the website. (Linda.andre@verizon.net)
If you'd like me to upload your photos, that is fine. Just send them to me and I will be happy to post them on the website for you. (Linda.andre@verizon.net)
This is a "mini-notebook" that we gave out at the reunion so that everyone would have a place to jot down a name, address, or email address during the evening. It is about 3-3/8 by 4-1/4 inches and fits easily into a pocket. There are lined pages inside. We have about 24 left over. If you would like one, let me know and I will send it to you using our leftover stamps. Be sure to send me your correct address!
...........................................................................................................................................
SENIOR YEARBOOK PICTURES
We now have all the pages of our senior yearbook pictures posted on this website, thanks to Gene Mazzola, who brought me his yearbook to be scanned To see them all, just go to the blue sidebar on the left side of this page and click on Senior Yearbook Photos. Many thanks to John Sproston for initiating this project, and to Gene and Chris Graber for providing pages.
Would you like to find out whether other classmates share your special interests or activities? Let me know if you have special interests that you would like me to publicize on this website.
HOW TO SEND MESSAGES THROUGH THIS WEBSITE
We'd like to hear from you!
If you'd like to send a message to the whole class:
1. Go to the "What's New" page at the very top of the blue margin on the left side of this page.
2. Look for the gray box on the top that says "Post a Comment to the Class."
3. Write your message in the box that says "Share Your Thoughts with Classmates."
4. Include a photo or video if you like (that would be great!)
5. Click on the blue "Post Message" box.
If you'd like to send a private message to a Classmate:
1.Go to the classmate's profile page. (Click on "Classmate Profiles" near the top of the left-hand blue margin on this page.)
2. Click on the envelope icon directly under the photo box where it says "Send [classmate's name] a private message."
3. When you get to the message screen, type in your subject and message in the boxes.
4. Click the blue "Send private message" box. That's all you have to do! It's easy!
Guest Members on this website
It is now possible for a member of another MHS class to join our website as a "Guest Member." Guest Members will be able to have their own profile page and they will be able to send and receive messages through the site. They will be able to remain guest members as long as they do not harass any class member or post objectionable material. If a member of another MHS class wishes to become a Guest Member, he/she should contact me directly to request guest membership and I will enter his or her information in the site's database and provide information about how to sign up. Nobody will be able to join the site without going through that process. If you have questions or concerns, please let me know. (Linda.andre@verizon.net)