Montclair High School
Class Of 1960
From Michael Pecherer-
Well, we got the bad news yesterday. The entire farm and vineyard were lost in the Redwood Valley fire. We still haven't been able to get anywhere near the property, but according to one neighbor, the fire went through in a matter of moments and there is nothing left standing. The farm house was very nice and is gone. The guest house, two barns, the pool house, fencing, irrigation systems, pump house, well and well house. Apparently the propane tank exploded. All of the farm equipment was destroyed. I am trying to be positive as we have reasonable but probably inadequate insurance. I don't know if I have the energy to rebuild. Anyway, I have received emails and texts from classmates who knew where my vineyard was located and I thank you all.

Michael
......................
Michael we are so saddened by your property/vineyard loss ...Best Wishes for a speedy regrowth.... xxoo Rosemary DiGeronimo and Michael Sternbach
.................
Dear Michael, I was so sorry to hear about your losses. Your passion for your vineyards was like a father with a new child. Hopefully time will help you make sound decisions. We are thinking of you friend.
Fondly, Mildred Ferrara Scola
......................
We are so saddened by the story of our dear friend Mike Pecherer and his beloved vineyard.
Love, Sue Carol (Perruso) and Jim Scannelli
Welcome to the MHS '60 Website!
June 21, 2017
Getting together with MHS friends!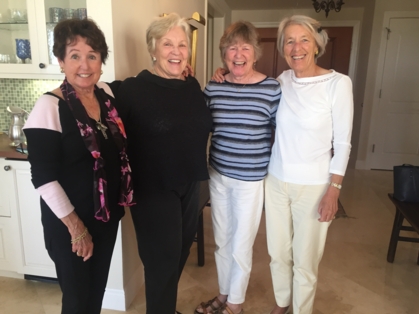 In March,
Tori Gregg
Langen wrote, "Here is a picture from Vero Beach, Florida. We were together at Carol's place for bridge and lunch. Just in case you don't know who we are:
Susie Beardslee
(Bell) class of '59,
Christie Calder
Salomon,
Tori Gregg
Langen and
Carol Letson
Christensen. Lots of fun."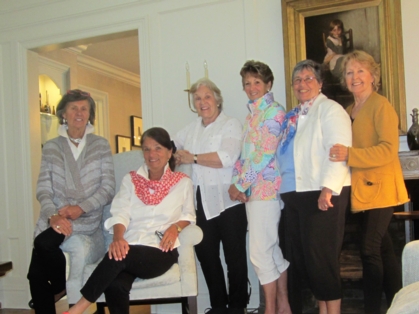 In early June, Susan Becker Knight sent this group picture of a "lovely luncheon some classmates had in Greenwich, Connecticut." Left to right: Suzy Bruett Gumm, Mildred Ferrara Scola, Christie Calder Salomon, Hope Hemmersley Potts, Peggy Ruppert Lorence, and Susan Becker Knight.
Reunion 2020 ?
Several months ago, Rick Boschen casually posed a question about a Next Reunion to some email friends. He wrote, "Do we have any Committee VOLUNTEERS for 2020? Judging from the response, it looks like there is some interest in getting together again. Here's what classmates are saying:
Paul Doran: I'm all in for having our 60th reunion in 2020. Living in New Hampshire, it would be difficult to head the Committee. As I've made calls to classmates throughout the country in previous reunions, I would be willing to call and email classmates and report back the results and commitments our classmates have made. A 60th Reunion in 2020 would be VERY SPECIAL !!!!. Count me in to assist.
Gene Mazzola: Fortunately, I'm both alive and still in good enough shape to enjoy them. I hope that the class can get together for our 60th reunion in 2020 because, as Mike Pecherer noted, many more of us may not be too mobile in our 80s to attend a 65th reunion.
Bruce Baker: I will definitely try to make this one!
Christie Calder Salomon: I will certainly try to get there. Hoping it doesn't conflict with any graduations this time.
Janet Kipp Tribus: The Florida Tribus' are in!
Don Lefelar: I would make calls and emails from Buckeye Land!
Steven Clifford: The Seattle delegation would attend.
Charlotte Gerber Turner: No final journey planned here to keep me from this one. Put me on this list.
Carol Letson Christensen: I will try to come as well. It would seem that it's now or never.
Jane Tompkins Carnoy: I might try harder, time marches on . . . so fast.
Shelley Caggiano Schait: Count me IN.
Susan Becker Knight: I am all for a 2020 gathering of our amazing class! Will help where I can from the Berkshires in NW CT! Calls, emails, etc!
Dave Fitzpatrick: If the Lord is willin' and the creek don't rise . . .
David Appleton: I remain vertical and mobile in New Hope, PA and will attend 60th, provided I remain vertical and mobile and we all survive Trump . . . St. Helena sounds good…. or maybe a river cruise through Europe, better still an Australian Adventure. Wanted to go there since MHS… reading On the Beach.
Donna Lake Wright: Ken and I will attend and I will be glad to email/call others.
Rosemary Di Geronimo Sternbach: Mayfair Farms does a great job including liquor...friend had a party there and it cost her dirt.....she rented out the entire place....
Stephen Holzel: Great, we look forward to the occasion. I suggest we have a daytime event like brunch or lunch because it is hard to drive at night. I suggest we have it at St. Helena. Always wanted to land there. Wishing everyone happiness, health and whatever.
Steve Holzel continues………….
Now that I have your ear I might as well continue. Have had Parkinsons for almost ten years now and driving a big old car was hard so we purchased a Kia Soul which is small and easy to drive. I started taking levadopa and my world changed for the better. Somehow I reverted to a teenager and pined for high school driving. So we purchased a Chevy SS which resulted in our finding our fountain of youth. This car is made in Australia.
Pat-t-kakes and I drove to Maine every month in 2016 to see my 97-year-old mom who died December 23. Hospice for 6 months. No fun, but was able to get her out of nursing home to home. Care.com is a great app.
Pat-t-kakes and I love to be home reading and watching the app called acorn. Check it out, has real good foreign shows. Free for the first two months, then $50 per year.
Try to go to the YMCA 5 days per week in Montclair for exercise and socializing. Wednesday is poker night, $120 buy in. This group has been playing for about 40 years. I bluff a lot.
Books I really like are, Becoming Odessa, Duane's Depressed, The Elephant Whisperer. Once Upon a River and Horace Afoot.
Reflecting on the past, I am glad I traveled 50 states and 50 countries. I have nothing to show from the travel but it certainly has filled my soul. In my younger years, I went on 6 different outward bound trips which I highly recommend for both sexes from age 18 to 50. I started when I was 35 and it greatly changed my life. Every time I touched warm/hot water I was aware of how lucky we are, not to mention being dry, fed, and independent.
I have simplified my life on two big issues which may take a lot of time—religion and purpose of life. My religion is "be good" and deal direct, no middle man. Purpose of life to me is DO and BE.
Look forward to another fun get together. Love p&s
Michael Brodie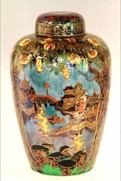 I have been volunteering recently at a museum in South Florida. The Wiener Museum of Decorative Arts (WMODA) is in Dania Beach and has outstanding collections of Wedgwood, Royal Doulton, Moorcroft, and Ardmore pieces as well as many wonderful 'one-offs.' I've been taking pictures of their spectacular collections of fine pottery, glassware (Chihuly, et al.) and clothing fashions to give them a visual inventory of their pieces.
I am currently photographing pieces from the Wedgwood collections and I have posted three pieces from the Fairyland Lustre series and one exquisite bust, "Alexandra." There are many more that I will post in the coming days. [To see Mike Brodie's museum photographs, click on "Mike Brodie's Photographs' in the blue sidebar on this page, then "Jump to page 5."] I hope you will visit the museum if you're in the Ft. Lauderdale or Miami area. It is on US-1 and is near I-95. It is on the 2nd floor of a building that houses the aptly named Gallery of Amazing Things. Treat yourselves! Also nearby is Jaxson's, a place for undisciplined ice cream, burger, and hot dog lovers with old license plates and gizmos for decor! Not exactly Bond's, but, hey...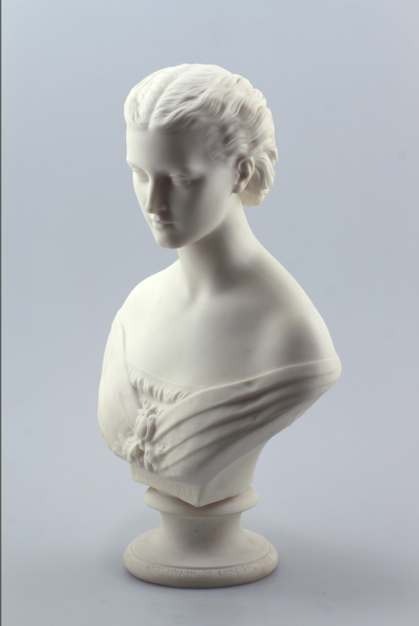 Susan Dickson
I remain healthy but have had 6 (time consuming) orthopedic surgeries, sequelae of '70 dump truck roll-over injuries. Last year's veg garden plan was lost to shoulder tendon transplant's recovery then hand fracture in the fall. With optimism I hope to have a garden this year after some hard to find help gets me started."

Susan calls our attention to a great youtube video about the design and building of Four Freedoms Park on Roosevelt Island in the East River in New York City.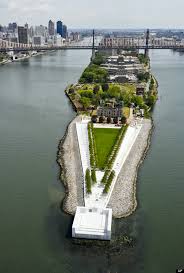 The park, which opened in 2012, is a memorial to President Franklin Delano Roosevelt.
Sally Minard
, its founding president, "championed the creation of the Park and guided the strategic planning process" from 2007 until just last year.
Susan says, "Did you see Sally Minard's fabulous project? Sally's name caught my eye on PBS show and I was really impressed -- even proud."
The 26-minute video is part of PBS's "Treasures of New York" documentary series which explores New York City's premier cultural establishments. Sally appears at minute 17:25 and again at minute 23:20. You can see it here: https://www.youtube.com/watch?v=CyKwMF-PHYs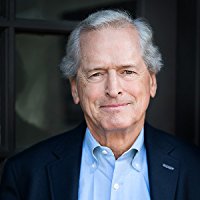 Steve Clifford's new book, The CEO Pay Machine: How it Trashes America and How to Stop it is now available.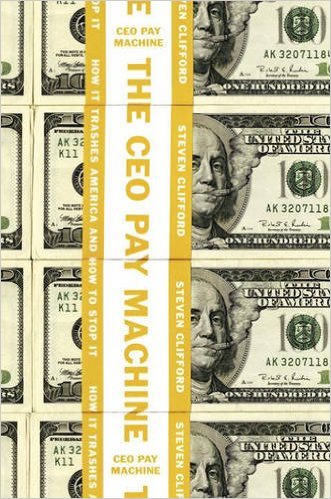 Here is a review from Publisher's Weekly:
Clifford, former CEO of King Broadcasting Company and National Mobile Television, takes an enlightening and refreshingly candid look at the contentious topic of chief executive compensation. Clifford examines the current norm for CEO pay structures, which includes short-term bonuses and long-term incentives that are typically measured against poorly defined, subjective criteria. He questions the wisdom of an out-of-control bonus system that limits an organization's progress or induces a CEO to act in a way that may be in conflict with a company's best interests. Instead, he advocates replacing an annual bonus with restricted stock, making the CEO a shareholder with a vested interest in the organization's success. Other convincing and well-reasoned recommendations include prohibiting CEOs from also being board chairpersons, linking pay to internal equity, and instituting a luxury tax on excess compensation. This sound and persuasive argument holds the key to aligning CEO pay with a company's future success, and is essential reading for board members seeking to better serve their shareholders.
https://www.amazon.com/s/ref=nb_sb_ss_i_6_7?url=search-alias%3Daps&field-keywords=the+ceo+pay+machine+how+it+trashes+america+and+how+to+stop+it&sprefix=the+ceo%2Caps%2C231&crid=VBZFRKEJVLSD
Paul Stephanus
has a question about this photo. If you have information, email Paul at pstephanus@aol.com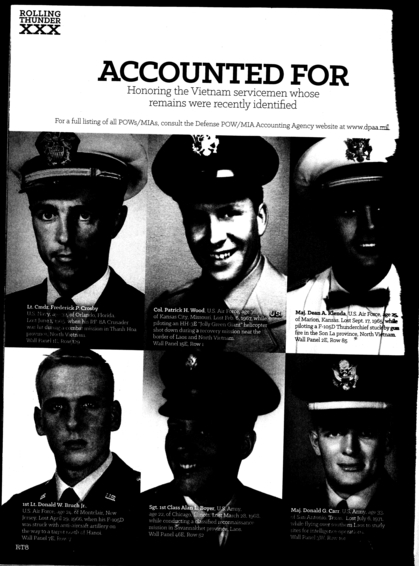 Paul writes,
Howdy,
This is a scan of the "Accounted For" page (regarding POWs & MIAs) of the June 2017 VIETNAM magazine. See bottom left picture:
1st Lt. Donald W. Bruch Jr.
U.S.Air Force, age 24, of Montclair, N.J. Lost April 29, 1966, when his F105D was struck with anti-aircraft artillery on the way to a target north of Hanoi. Wall panel 7E, Row7.
Was he in the MHS Class of 1960, or a year or so either way?
Regards.
Paul S.
More honors for Ben Ritter
"I was honored in Tallahassee by Florida Governor Rick Scott. He presented me with the Governor's Medal of Merit. Alder is standing next to me in the group photo with the Governor and his Cabinet members and two members of the Florida Department of Veterans Affairs."
Ben was also honored at the monthly Operation Helping Hand dinner for wounded troops at the Tampa VA Hospital. He says, "I got a plug in for Alder" by acknowledging his wife's contributions to his life and saying that If he could give his wife the same medal, he would.

Florida Gov. Scott Awards Ben Ritter with the Governor's Medal of Merit
June 15, 2017
TALLAHASSEE – Gov. Rick Scott recognized George Bennett (Ben) Ritter with the Governor's Medal of Merit during the June 14 meeting of the Florida Cabinet. Ritter is a former non-commissioned officer in the U.S. Marine Corps and serves his community as an advocate for veterans with disabilities.
"I want to thank Ben for his service in the United States Marine Corps and commitment to advocating for veterans and citizens with disabilities," said Governor Scott. "Ben's dedication to improving the lives of those with disabilities is humbling. I'm honored to present him with the Medal of Merit today for his service and positive impact on the lives of countless Floridians."
In 1988, Ritter lost the use of his legs during an unsuccessful back operation and began working in Tampa representing veterans with disabilities in 1997. He served as the Government Relations Director for the Florida Gulf Coast Paralyzed Veterans of America from 1997-2012 and as an American Disabilities Act consultant to the Hillsborough County Public Transportation Commission. Ritter currently serves on the Hillsborough County Veterans Council, is co-chairman of the Tampa Mayor's Alliance for Persons with Disabilities and is a member of the local Military Officers Association of America chapter and Hillsborough County Alliance for Citizens with Disabilities. In 2016, he was awarded the "Edwin Porterfield Award," which pays tribute to individuals, organizations and corporations who go above and beyond to help Tampa Bay area veterans and their families.
"Ben's passionate advocacy on behalf of persons with disabilities is well known and respected in Florida's veteran community," said Glenn Sutphin, executive director of the Florida Department of Veterans' Affairs. "His tireless efforts to help drivers with disabilities resulted in Florida's gasoline stations displaying their phone numbers on gas pumps for pumping assistance."
IN MEMORY of two classmates
I am very sorry to report that Ralph Holt and Tony Notari have passed away. Full obituaries may be found in the "In Memory" section of this website. You may post your own tributes or stories in the "Comments" section below the obituary.
Ralph W. Holt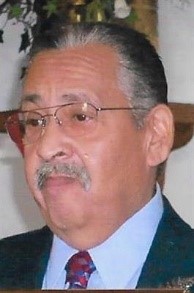 Ralph W. Holt, 78, was a 1960 graduate of Montclair High School. He taught for 33 years at Wilson Avenue School in Newark, NJ, before retiring to Augusta, GA, where he passed peacefully on March, 1, 2017. -- Harry Robinson
Obituary from Augusta Chronicle:
Mr. Ralph Walter Holt, 78, passed away peacefully on March 1, 2017. Ralph was a gently man with shining intellect and an open heart. Born in Montclair, New Jersey, he was the son of the late Ester Brown Holt and Ralph Holt, Sr. After a successful tenure of 33 years as a junior high school educator, he traveled extensively and finally made Augusta, Georgia his home. He is survived by devoted family members and loving friends.
* Messages from some of Ralph's former students may be read in the "Guest Book" on the Legacy website:
http://www.legacy.com/obituaries/augustachronicle/obituary.aspx?pid=184300002
Tony Notari
Paul Doran writes, "I have some very sad news to report: Tony was a graduate of Annapolis and served his country with honor.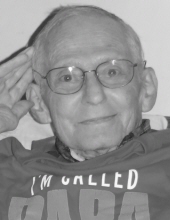 Anthony Frederick Notari was born on September 4, 1942 in Newark, New Jersey, and graduated from Montclair High School in Montclair, New Jersey in 1960.

After graduation, Tony attended Purdue University in the ROTC program for one year, entering the United States Naval Academy in 1961 and graduating as an Ensign in the United States Navy in 1965. He was always proud of the fact that Roger Staubach was in his graduating class. Tony married Lynne Burris on December 18, 1965 and they moved to Newport, Rhode Island where he was stationed on his first ship, DE-1022, a destroyer escort, during the Vietnam War. Later, Tony and Lynne moved to Glen Ridge, New Jersey in 1970 to work with Tony's father in the insurance business. In 1976, the family, which now included 5 children, moved to Jefferson, New Hampshire, where they bought an old run-down farmhouse and converted it into their lifelong "dream house". There Tony and Lynne raised 6 children.

After moving to New Hampshire in 1976, Tony became employed with Workman's Compensation for Diamond International, later becoming a Mexican restaurant owner from 1988-1992. In his next career move he decided to work from home as an independent insurance agent.

Tony loved the outdoors, gardening in particular. As a young boy, he was fond of the water and boats, leading him to be interested in the Navy. He was an avid "tinkerer," always fixing things or making them. He always enjoyed his grandchildren and his pets.
Tony loved the Lord and was an active member of the Jefferson Christian Church. He suffered with lung disease and passed away peacefully in his home, surrounded by his family.

* To read tributes about Tony from friends and neighbors: http://www.baileyfh.net/obituaries/Anthony-Frederick-Notari?obId=1372969
Are you looking for reunion photos? You can still see all of them in the "Photo Gallery" section of this website.
Click on "Photo Gallery" in the blue sidebar directly under "Home Page." You'll come to a long list of "galleries." Scroll all the way down until you see a lot of square pictures with paperclips in the corner. The 2016 reunion photos are organized in two groups. The 1st "gallery" is called "2016 Reunion - Friday." The 2nd gallery is called "2016 Reunion - Saturday."
Each photo gallery has up to 12 photos per page, and there may be several pages in a gallery, so be sure not to miss any. If you need help telling who's who, just hold your mouse over the photo and a caption should appear. Click on the photo if you want to enlarge it.
Do you have any reunion (or other) photos to share? We welcome them all. If you want to post them yourself, click on the place at the bottom of any gallery page where is says, "Create Your Own Photo Gallery here. You should see instructions that tell you how to upload your own photos.
Don't like your picture? If you would like me to remove a photo, just let me know which one, and I'll be happy to take it off the website. (Linda.andre@verizon.net)
If you'd like me to upload your photos, that is fine. Just send them to me and I will be happy to post them on the website for you. (Linda.andre@verizon.net)
What would you like to tell your classmates about reunion weekend? Send me your stories, thoughts, memories, and I will post them here.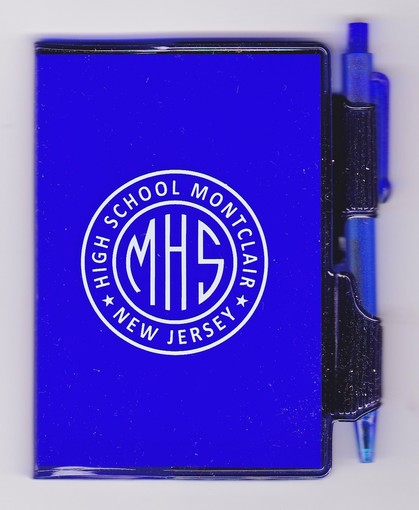 This is a "mini-notebook" that we gave out at the reunion so that everyone would have a place to jot down a name, address, or email address during the evening. It is about 3-3/8 by 4-1/4 inches and fits easily into a pocket. There are lined pages inside. We have about 25 left over. If you would like one, let me know and I will send it to you using our leftover stamps. Be sure to send me your correct address!
.....................................................................................................................................................
SENIOR YEARBOOK PICTURES
We now have all the pages of our senior yearbook pictures posted on this website, thanks to Gene Mazzola, who brought me his yearbook to be scanned. To see them all, just go to the blue sidebar on the left side of this page and click on Senior Yearbook Photos. Many thanks to John Sproston for initiating this project, and to Gene and Chris Graber for providing pages.
Would you like to find out whether other classmates share your special interests or activities? For example, I teach ESL (English as a Second Language) to adult students and would love to find out whether any other classmates do the same. Let me know if you have special interests that you would like me to publicize on this website.
HOW TO SEND MESSAGES THROUGH THIS WEBSITE
We'd like to hear from you!
If you'd like to send a message to the whole class:
1. Go to the "What's New" page at the very top of the blue margin on the left side of this page.
2. Look for the gray box on the top that says "Post a Comment to the Class."
3. Write your message in the box that says "Share Your Thoughts with Classmates."
4. Include a photo or video if you like (that would be great!)
5. Click on the blue "Post Message" box.
If you'd like to send a private message to a Classmate:
1.Go to the classmate's profile page. (Click on "Classmate Profiles" near the top of the left-hand blue margin on this page.)
2. Click on the envelope icon directly under the photo box where it says "Send [classmate's name] a private message."
3. When you get to the message screen, type in your subject and message in the boxes.
4. Click the blue "Send private message" box. That's all you have to do! It's easy!
Guest Members on this website
It is now possible for a member of another MHS class to join our website as a "Guest Member." Guest Members will be able to have their own profile page and they will be able to send and receive messages through the site. They will be able to remain guest members as long as they do not harass any class member or post objectionable material. If a member of another MHS class wishes to become a Guest Member, he/she should contact me directly to request guest membership and I will enter his or her information in the site's database and provide information about how to sign up. Nobody will be able to join the site without going through that process. If you have questions or concerns, please let me know. (Linda.andre@verizon.net)