Montclair High School
Class Of 1960
In Memory
Tony Notari
Obituary for Anthony Frederick Notari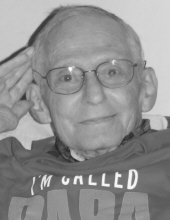 Anthony Frederick Notari was born on September 4, 1942 in Newark, New Jersey, to Fred and Virginia Notari and graduated from Montclair High School in Montclair, New Jersey in 1960.

After graduation, Tony attended Purdue University in the ROTC program for one year, entering the United States Naval Academy in 1961 and graduating as an Ensign in the United States Navy in 1965. He was always proud of the fact that Roger Staubach was in his graduating class. Tony married Lynne Burris on December 18, 1965 and they moved to Newport, Rhode Island where he was stationed on his first ship, DE-1022, a destroyer escort, during the Vietnam War. Later, Tony and Lynne moved to Glen Ridge, New Jersey in 1970 to work with Tony's father in the insurance business. In 1976, the family, which now included 5 children, moved to Jefferson, New Hampshire, where they bought an old run-down farmhouse and converted it into their lifelong "dream house". There Tony and Lynne raised 6 children.

He is survived his wife of 51 years Lynne Notari of Jefferson, his daughter Jill Notari (Knox) and her husband Ed from Jefferson, NH, his son Paul Notari with his wife Marie and their daughter Emma from Bridgewater, MA, his daughter Amy Notari (Crory), her husband Mark and their children Matthew, Nathan, Luke, David, Jonah and Rachel from New Ipswich, NH, his daughter Molly Notari (Barnes) with her husband Dave and their children Hope, Anna, Lydia, and Aaron from Cumberland, RI, and his sons Charles Notari from Portland, OR, and James Notari from Los Angeles, CA.

After moving to New Hampshire in 1976, Tony became employed with Workman's Compensation for Diamond International, later becoming a Mexican restaurant owner from 1988-1992. In his next career move he decided to work from home as an independent insurance agent.

Tony loved the outdoors, gardening in particular. As a young boy, he was fond of the water and boats, leading him to be interested in the Navy. He was an avid "tinkerer", always fixing things or making them. He always enjoyed his grandchildren and his pets. Tony was predeceased by his parents. His sister Ginny Fisher resides in New Jersey with her husband David.

Tony loved the Lord and was an active member of the Jefferson Christian Church. He suffered with lung disease and passed away peacefully in his home, surrounded by his family.

Arrangements are under the direction of Bailey Funeral Home in Lancaster, New Hampshire and those who wish to extend condolences online may visit www.baileyfh.net. Calling hours at the funeral home are on Saturday, February 25 from 1:00PM to 4:00PM. His funeral with military honors will be held on Sunday, February 26 at 1:00 PM at the Jefferson Town Hall. Refreshments will be provided afterwards at the Jefferson Christian Church (directly across from the town hall). To honor Tony, if you were of military service, please wear all or part of your uniform.